A Community Approach to JEDI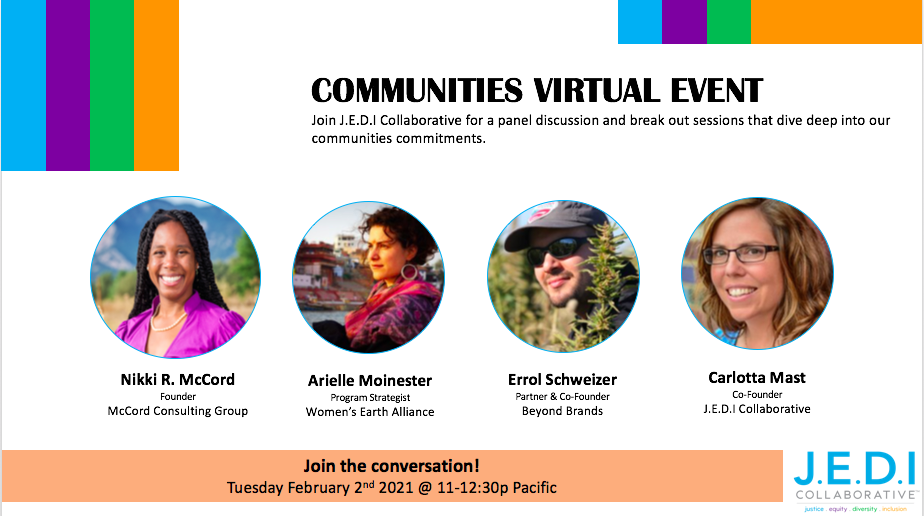 As a Solutions Partner for the J.E.D.I Collaborative, I am excited to be a speaker for their session – A Community Approach to JEDI. I have previously spoken before the natural products industry about justice, equity, diversity, and inclusion at ExpoWest and BevNet. My session will give natural products professionals two tools in which to authentically connect with the local community. Please join me on Tuesday, February 2. Register here. Access the recorded video here. 
For more information on board governance and organizational diversity, follow along on Twitter or Instagram. Nikki McCord is the founder of McCord Consulting Group, the only choice for organizations looking to energize, innovate, and diversify their boards and organizations.