Celebrate on Saturday with Nikki & The YWCA!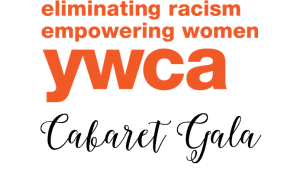 I hope that you will join my fellow honorees and myself for the YWCA of Boulder County's Cabaret Gala! The YWCA has been a great partner and does amazing work in Boulder County. I've been to a few of their board meetings to give presentations, and there is something magnificent about being in a room full of women who are business and community leaders making decisions that will improve the lives of women and children in our county.
In preparing for this honor, the YWCA asked me several questions about being a black woman who strives for justice and equality. I will use this week to reflect on these questions and answer them on my website. Anytime my work is recognized, I feel a need to humble myself, celebrate the recognition, and most importantly, find a way to further propel, support, and uplift this work. Let's start this week by answering one of the YWCA's questions!
How/when did you first become involved with the Human Service community?
My work in human services began as a candy striper at Parkland Memorial Hospital in Dallas, Texas. As a young girl, I wanted to be a doctor, so I volunteered at the hospital as a teen. It didn't hurt that I thought the uniform was cute as well! Although I didn't become a doctor, I learned about all of the parts that must work together (nurses, technicians, doctors, therapists) to keep a patient safe and alive. I didn't work directly with human services again until I was appointed by former Michigan Governor Jennifer Granholm to be the legislative advisor for the Michigan Department of Environmental Quality. Yes, that MDEQ. As the legislative advisor, my job was to represent the Governor's office and the Department in matters of state legislation. I took my job very seriously, passing laws that protected the environment, and by extension, protected the lives of the citizens of Michigan. I am more than outraged at what is currently occurring in Flint, Michigan as I worked for a Director and Governor who were committed to protecting all lives in Michigan – including both the rich and the vulnerable.  Currently, I work with the Human Services Alliance of Boulder County, assisting them in organizing their collective voices to educate and influence policy and policy makers on matters that impact the availability and delivery of human services. After working with Community Development Financial Institutions and passing a bill for them in the Colorado General Assembly, I became more interested in affordable housing issues and was appointed as a Commissioner of the Boulder Housing Partners, further continuing my work in human services.
I continue to work with organizations that advance human services for citizens because I believe every person deserves basic needs services in their community. I've witnessed what happens when environmental toxins from nearby factories are breathed in by black, brown, and poor children. I am angry alongside the mothers and fathers of children in Flint, Michigan who have been poisoned by the very government they look to for safety and protection. But I also take the time to be joyous. That's why I celebrate and elevate the work done by the employees and the board of the YWCA of Boulder County. They are doing their part to shine a light on and solve these problems that affect not only the people suffering injustice, but all of us. I hope you will join me in supporting the YWCA as they honor community members this weekend.