Dr. Carver & The Peanut
Today is the last day of Black History Month. Let's take a look at a Black History Month staple, Dr. George Washington Carver and his contributions to the organic farming world.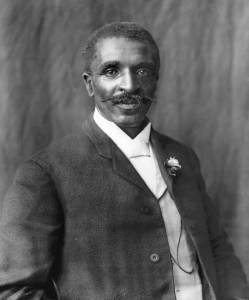 Dr. George Washington Carver's agricultural research into peanuts and soybeans is legendary. His research was used to help poor farmers grow these alternative crops as a highly nutritional food source.
Dr. Carver also encouraged farmers to rotate crops and to use organic fertilizer. He preached the value of planting soil-restoring crops such as peanuts, sweet potatoes, black-eyed peas, and soybeans. Watch a mini biography of Dr. Carver here: http://ow.ly/tTKmR
McCord Consulting Group had a great time sharing past and present moments in African-American and American history this month. We encourage you to arm yourself about the history and contributions of a variety of Americans in order to understand a complete picture of our collective history!