McCord Consulting Group Expands with McCord Speaks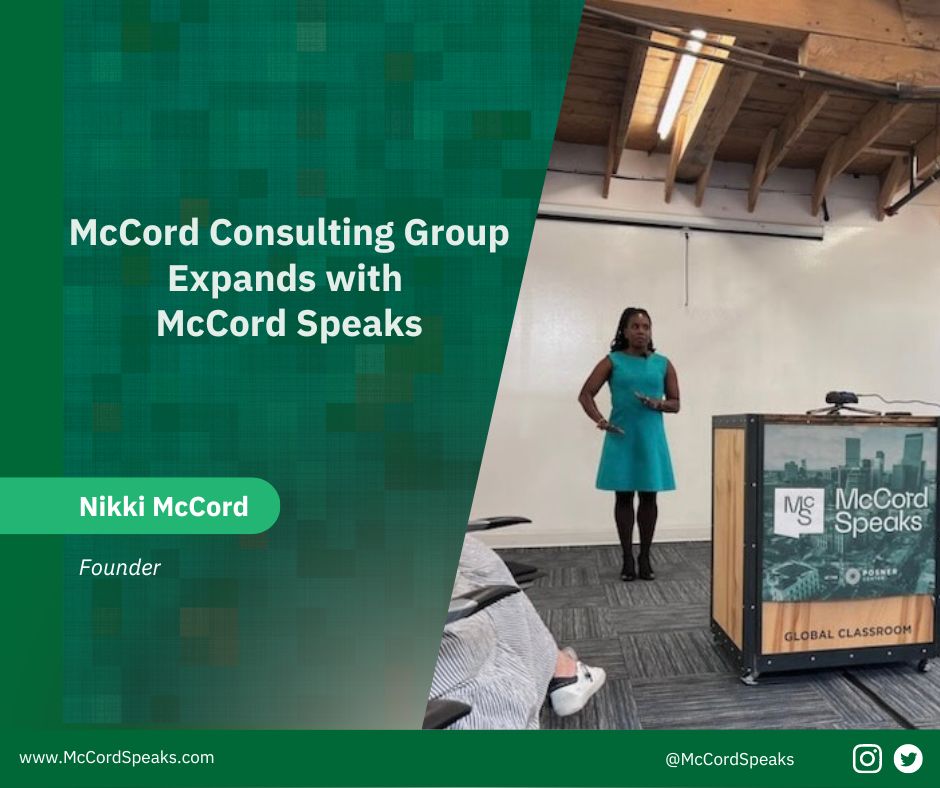 I am excited to introduce you to McCord Speaks, a new offering from McCord Consulting Group. McCord Speaks allows me to talk to audiences and encourage them to break free of the status quo to advance to their next level of development.
McCord Speaks launched in September 2022 and the response has been fantastic. Here are two testimonials:
This talk is for:
C-Suite Leaders
Board of Directors
Newly Forming Teams
Established Teams
Audiences who experience this talk will learn:
How to authentically establish trust with your team
How to make difficult decisions to move your team from mediocrity to excellence
---
For more information about hosting a keynote with your team, please contact me at Nikki@McCordSpeaks.com I look forward to inspiring you to influence your team in a way that leads to collaborative and better decision making.