Workshop with the Panama American Center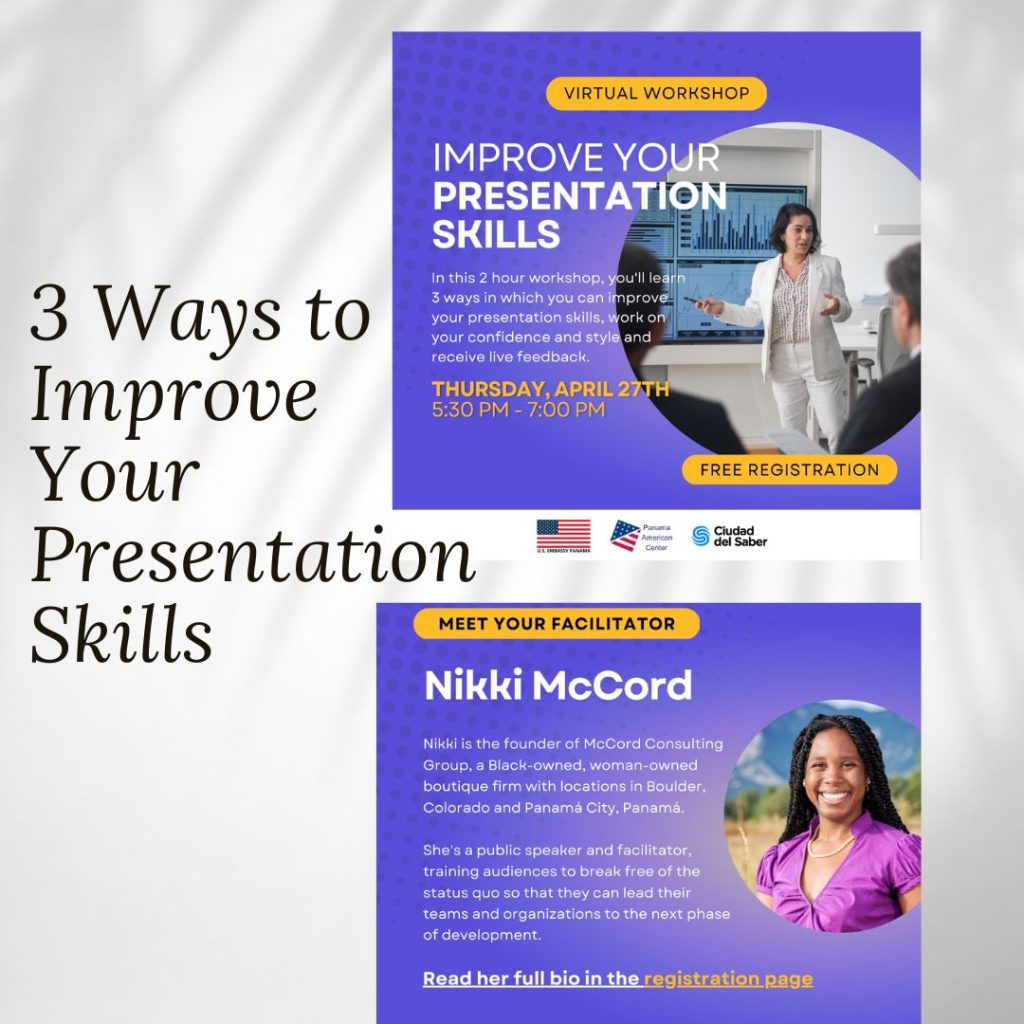 Last month, I hosted the first fully virtual workshop for the Panama American Center (PAC). The PAC is a training and cultural exchange center that provides workshops, courses, college fairs, US program alumni activities, and cultural events such as film screenings and international conferences.
The workshop, 3 Ways to Improve Your Presentation Skills – for Female Entrepreneurs was attended by more than 20 people. After I shared three presentation skills, five volunteers bravely presented a short deck completely in English and received real-time feedback from myself and the other participants.  I was proud of the supportive community that was created. Some women attended to improve their English presentation skills while one participant shared it was the first time she had ever attempted to create and deliver a presentation entirely in English! 
As McCord Consulting Group continues to expand into Panamá, I am excited about the business and cultural exchanges that I am facilitating. 
For more information about hosting a keynote with your team, follow along on Instagram, YouTube, and TikTok. For more information on board governance and organizational diversity, follow along on Twitter or Instagram. Nikki McCord is the founder of McCord Consulting Group & McCord Speaks, the only choice for organizations looking to energize, innovate, and pursue new paths beyond the status quo.