It's Been a Year – How is Your Progress Going?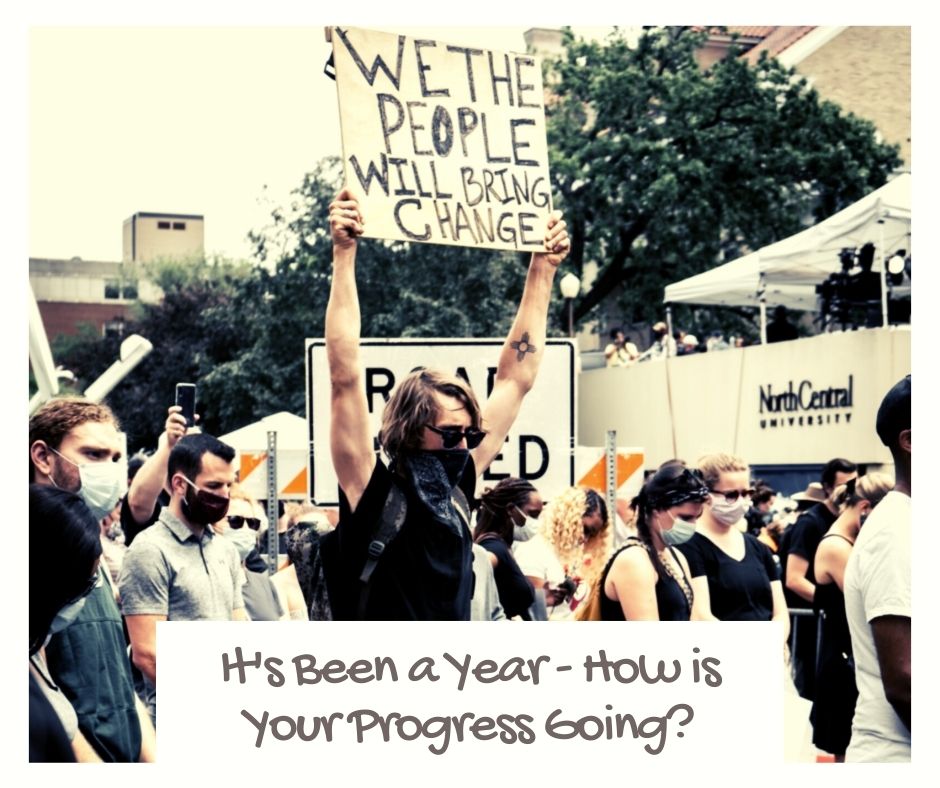 It's been a year since many of us watched George Floyd die before our eyes. His death sparked worldwide activism, black squares on Instagram, and corporate pledges to address systemic racism. So, let's check in. What has your organization accomplished in the past year.
The optimistic part of me is encouraged by the positive news. In the past year, retailers have become more supportive business partners, not only allocating more shelf space to Black owned companies, but also "guiding them through common challenges experienced by early-stage businesses," according to CNBC. Additionally, the number of Black board directors at S&P 500 companies have also increased in the past year. Some companies have made good on their promises – even if it took a televised lynching to spur them into action.
The pessimistic part of me is discouraged by the broken promises or reversing pace of progress. According to Creative Investment Research, companies pledged $50 billion to addressing racial equity in the days after Floyd's murder. A year later, only $250 million has been spent. Our perspective has even changed a year later. Last year, 60% of us characterized what happened to George Floyd as murder. A year later, only 36% of us view his death as a murder. And, the New York Times reports that, while support for the Black Lives Matter movement was more supportive following Floyd's murder, that support is now "less supportive of Black Lives Matter than they were before the death of George Floyd."
So, how is your progress going? Did your intentions start strong and then begin to wane when the reality of resource allocation came into focus? Were you unsure how to begin but now, a year later, have found your stride and your efforts are steadily increasing? Did you allocate the resources, do the work, finish stage one and, a year later, are ready to move to stage two? Whatever your progress, I encourage you to keep going. If we truly want change, we can not rely on old ways of solving problems. We must continue to innovate and we must not give up.
For more information on board governance and organizational diversity, follow along on Twitter or Instagram. Nikki McCord is the founder of McCord Consulting Group, the only choice for organizations looking to energize, innovate, and diversify their boards and organizations.