Podcast Interview – Building a DEI Policy That Works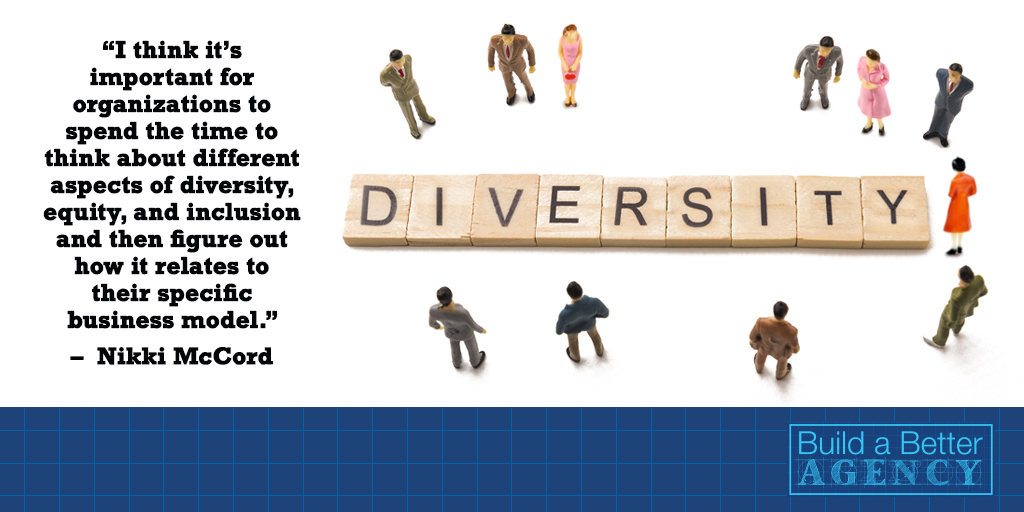 I was excited to continue my conversation with Drew McLellan of the Agency Management Institute about DEI in the public relations industry. If you missed the first interview on the ROI of DEI, you can catch it here.
In this podcast episode, Drew and I have a frank and informative conversation about creating a DEI policy for your organization and ways in which tiny shifts can make a big impact.
You can listen to the podcast episode here.

For more information on board governance and organizational diversity, follow along on Twitter or Instagram. Nikki McCord is the founder of McCord Consulting Group, the only choice for organizations looking to energize, innovate, and diversify their boards and organizations.