How Do You Solve a Systemic Problem?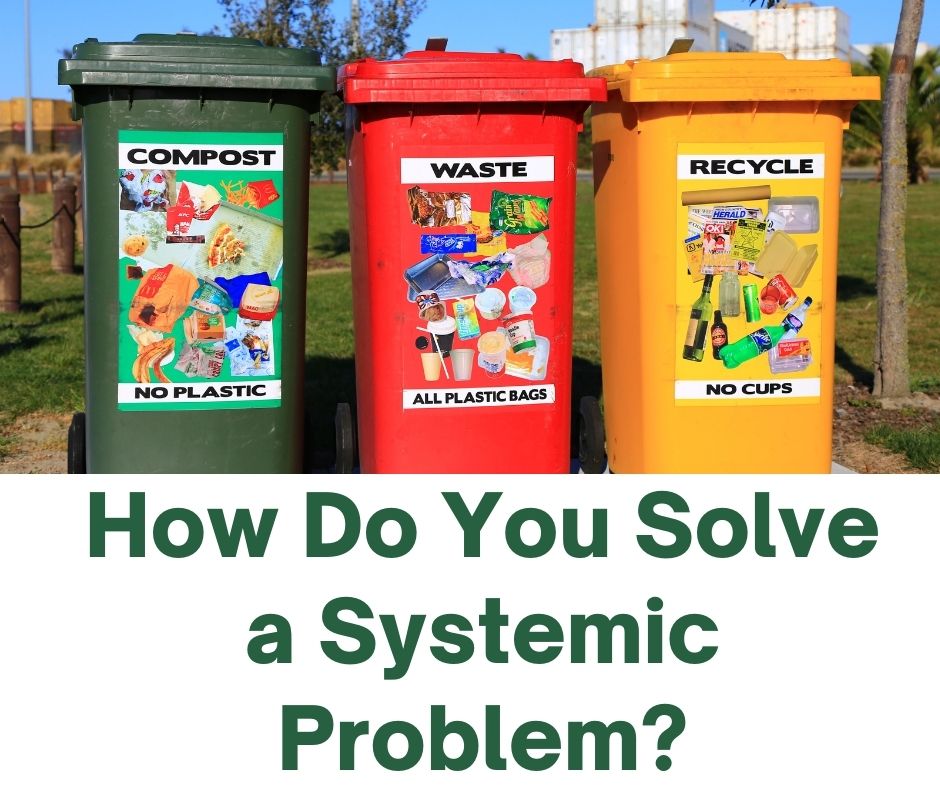 Disposing of your trash in Boulder, CO is a multi-step process. In most public areas there is a receptacle for recyclables, compostables, and landfill trash. It normally takes me about 45 seconds to survey my refuse and make sure I am choosing the correct receptacle. It's not an inconvenience and I've become more adept at recognizing which trash goes into which compartment. However, I recently read an article published by the Natural Resource Defense Council that makes the case that, while we do have an individual responsibility to recycle, clean up the environment, and reduce the impacts of climate change, corporations also have an even greater responsibility – as they contribute more to the problem than individuals.
This led me to think about our individual and corporate responsibilities to embrace diversity, equity, and inclusion. After the murder of George Floyd by the Minneapolis Police Department, many individuals took on the responsibility of lobbying for changes within their organizations specific to eliminating racism and pushing for equity in their workplaces. Individuals used their voices to push their companies to invest in DEI trainings and create outreach programs to underrepresented communities. These individual actions were important to spur companies into action they may not have engaged in previously. While I am excited about these individual pushes, it makes me think of my individual recycling efforts. Sure, I'm doing my part and being conscientious in how my individual actions can reduce the effects of climate change, but how effective are my individual actions compared to the greater responsibility of corporations – that contribute so much more to climate change than I do individually?
As a decision maker in your organization, it is your responsibility to push your company to take on a greater responsibility to change their business practices in a way that will authentically respond to diversity, equity, and inclusion. Just like our individual response to climate change is needed, the greatest responsibility falls to the entity that possesses the most power to make the change. As you continue to work individually to change systemic inequities, those with the most power are required to make changes as well.
For more information on board governance and organizational diversity, follow along on Twitter or Instagram. Nikki McCord is the founder of McCord Consulting Group, the only choice for organizations looking to energize, innovate, and diversify their boards and organizations.