Retreat In June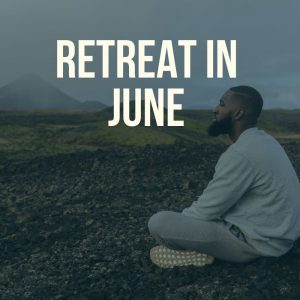 June is a great month for your board to hold its annual retreat. The school year has ended and people are generally in town before they leave for summer vacation. The board retreat is a time for board directors to participate in team building, reflection, and forward thinking in a relaxed setting. A board retreat typically takes place over eight hours with a break for lunch and is held in a location outside of the customary monthly meeting location. I like to incorporate these activities whenever I facilitate a retreat for my clients:
Team Building Activity
A team building activity is NOT an ice breaker. While ice breakers can be fun and silly, you rarely leave the activity understanding how each board director contributes to the mission of the organization. A successful team building activity will give the board directors an opportunity to trust each other, collaborate, and connect. This collaboration that develops at the retreat will be reinforced when board directors convene during subsequent meetings.
Recitation of the Mission
Spend time at your next board retreat confirming that every board director can recite the mission statement. The mission of an organization is it's elevator pitch. The mission should be succinct, plausible, and memorable. Because board directors take on the roles of ambassador and fundraiser for the organization, the ability to recite the mission statement gives board directors confidence in their understanding of the purpose of the organization. So, the next time a board director is asked what their organization actually *does* they will be able to answer succinctly and with confidence by simply reciting the mission statement.
For more information on board governance and board diversity, follow along on Twitter or Instagram. Nikki McCord is the founder of McCord Consulting Group, the only choice for organizations looking to energize, innovate, and diversify their Board of Directors.