YWCA Cabaret Gala – Why my job is awesome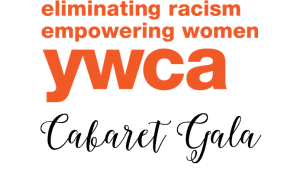 Only two more days until the big event hosted by the  YWCA of Boulder County. If you haven't purchased your ticket to the Cabaret Gala, do so soon! This week, I am using my platform to reflect on what it means to be a black woman striving to uphold the tenants of the YWCA of eliminating racism and empowering women. Today, I will answer a fourth question posed by the YWCA.
What makes your job awesome?
My clients come to me because they are looking to make an intrepid leap in a new direction. My job is awesome because I get to suggest innovative ways of doing business, and then I get to engineer and foster that change. This involves empowering organizations to creatively advocate for themselves and their constituents whether that's before an elected body at the state or city level or if it involves educational advocacy in communities in which they are not currently engaged. I enjoy connecting my various networks and unexpected allies to provide support and collaboration for my clients. Advising proper Board management or passing a piece of legislation is always satisfying, but what makes my job awesome is my ability to build a framework that gives organizations permission to be inventive, original, and emboldened to meet their business goals.
I am so grateful and humbled by this honor. Thank you, YWCA of Boulder County!