YWCA Cabaret Gala – We Gonna Be Alright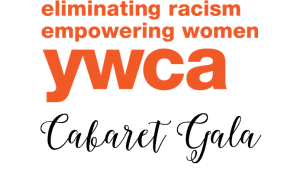 I am so excited for the Cabaret Gala tomorrow night! I am delighted that I am being honored as a 2016 YWCA Community Champion. I am also excited to be grouped with Peter Braun, Sharon Caulfield, and State Senator Rollie Heath. This week, I reflected on what it means to me as a black woman to uphold the tenets of the YWCA of Boulder County by eliminating racism and empowering women. On my last day of reflection, I answer the fifth and final question.
What makes you passionate about advocating for racial justice?
The poet Kendrick Lamar wrote "alls my life I has to fight" as the first line in his deeply intellectual poem, Alright. Black folks have been fighting since we were brought to this country. We fought to survive on slave ships not knowing our fate. Once we became slaves, we fought for over 250 years (!!!!) to survive as humans even as animals were treated better than we were. After we were freed from slavery, we fought in wars for this country only to be treated like criminals when we came home. After we came home from World War II, we fought Jim Crow and for civil rights. Now, we are currently fighting systematic racism and racist police who are killing us in our homes and in the streets. When Kendrick says "alls my life I has to fight" he's not wrong.
I'm passionate about racial justice because I have no choice. I have been blessed to be given many things in life including my father giving me the absolute best education, and the YWCA of Boulder County giving me this tremendous honor. But I've had to fight for the rest.
Although I am passionate about advocating for racial justice, I'm also tired. I'm tired that this picture is of an unarmed protester in Ferguson, MO in 2014. The one below it is of an unarmed protester on Birmingham, AL in 1963. I'm tired that 51 years later, these pictures look so similar…the technology has just gotten better.
My passion about fighting for racial justice has been buoyed by the young people who are now protesting inside and outside the Black Lives Matter movement. These young people have redefined protest. They're tech savvy. They've been educated in some of the best colleges in the country. They're unapologetically black. Dr. Martin Luther King, Jr. was arrested in suits and ties. These young people are being arrested wearing I Love My Blackness t-shirts and Patagonia vests.
Zora Neale Hurston once said, "Sometimes, I feel discriminated against, but it does not make me angry. It merely astonishes me. How can any deny themselves the pleasure of my company? It's beyond me."  We protest because we have value to add. We know we're smart. We know we're beautiful. We know we're not criminals. That people would be so adamant about not basking in our collective company is astonishing. I fight for racial justice so that at some point, we won't have to fight anymore.