The ROI of DEI Podcast Interview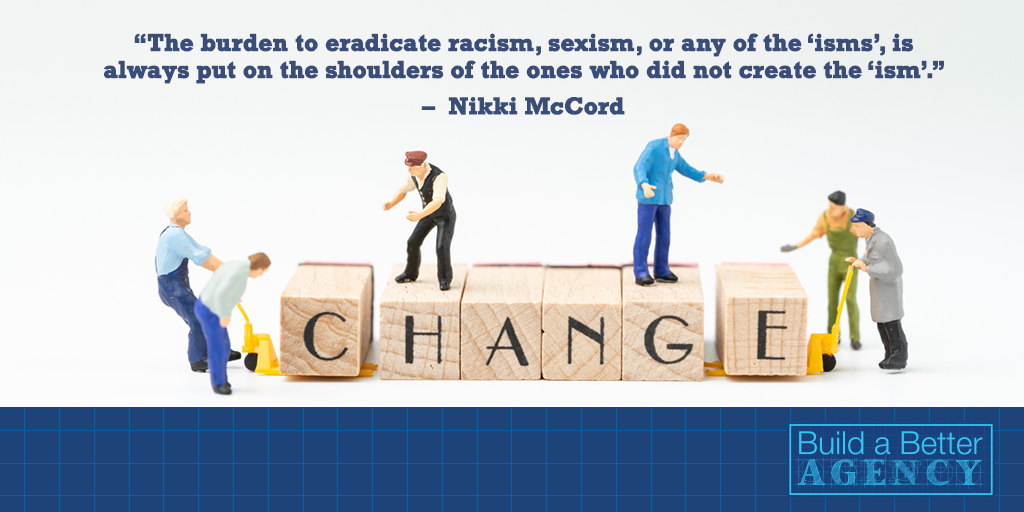 Agency Management Institute (AMI) is the organization for marketing and public relations agency owners. Through their network of agency owners, they "provide a safe, confidential and supportive environment in which to learn, explore and successfully master business best practices so they can build profitable, sustainable and widely respected agencies."
I was introduced to AMI founder, Drew McLellan through my client, COHN Marketing. I worked with COHN to facilitate company-wide conversations about the value of DEI and then worked with them to integrate DEI practices in their business. You can read about their experience here.
Drew McLellan invited me on his podcast to talk about diversity, equity, and inclusion in the public relations profession and what a powerful force the profession can be in making sure all are authentically represented and supported not only through content, but within agency life as well. I invite you to listen to our conversation here.
For more information on board governance and organizational diversity, follow along on Twitter or Instagram. Nikki McCord is the founder of McCord Consulting Group, the only choice for organizations looking to energize, innovate, and diversify their boards and organizations.