Is the Window Closing on DEI Interest?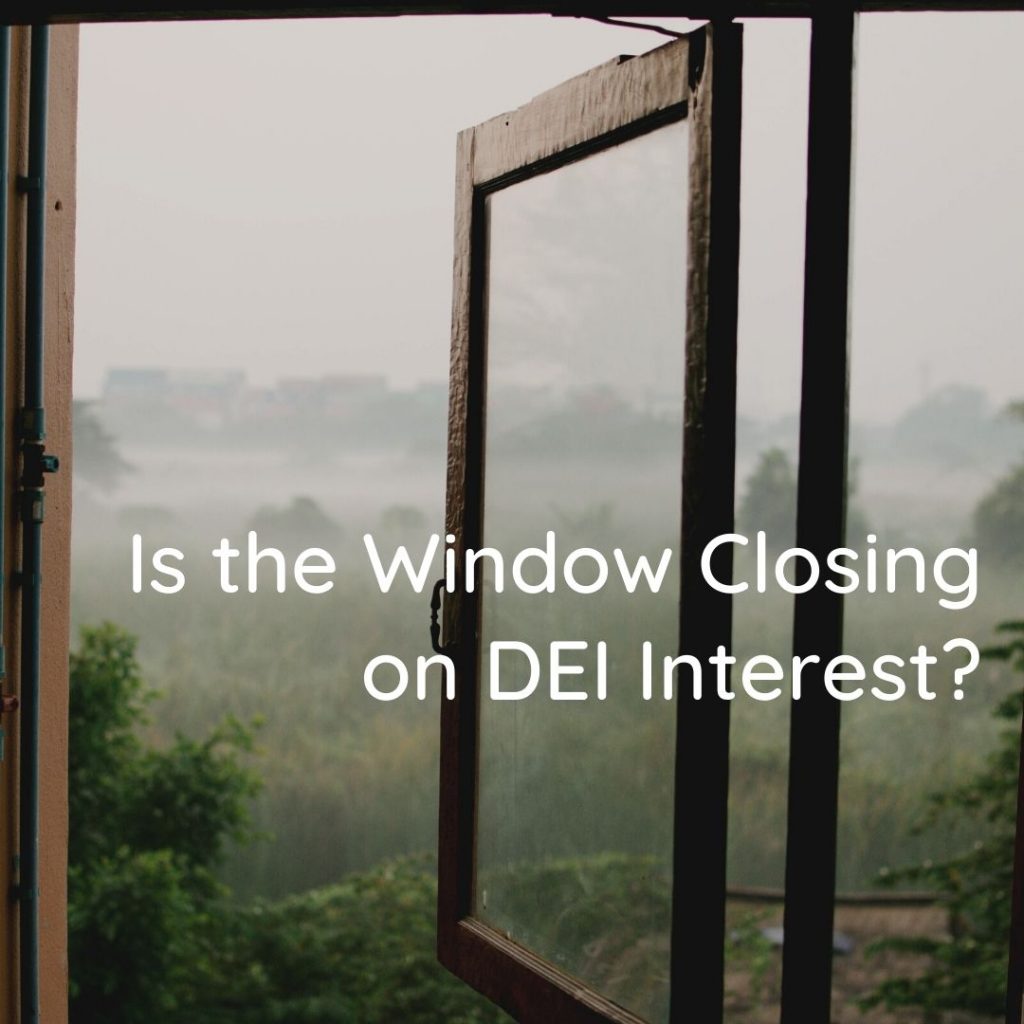 I've been consulting with businesses for nearly a decade on the topic of Diversity, Equity, and Inclusion. But, the topic has become wildly popular to a larger number of individuals in the past three months. Practitioners in this space know that the window of interest for this topic will only be open for so long before it closes again. We can see how quickly our feelings change about important issues in this tweet about teachers in the midst of COVID.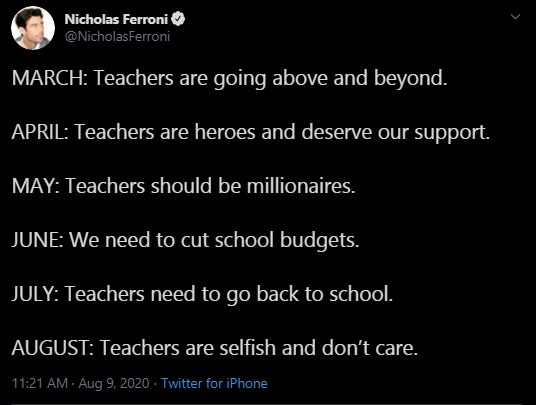 It didn't take long for the sentiment to change from teachers being heroes to teachers being selfish. DEI practitioners know they will not be spared from similar sentiments – especially as organizations realize the work, accountability, and money that is required to make their policies and systems diverse, equitable, and inclusive.
As your business continues to embark on your DEI journey, keep the faith. You are going through a process of unlearning. Imagine spending years learning the proper form of 'usted' in Spanish just to learn from a Spaniard that 'usted' is not used colloquially. Not only have you spent time learning something that is not relevant to your travel to Spain, but you now need to train yourself to unlearn something you spent so much time learning. Sound familiar? Your team may have spent time and money creating a system in which you are proud (National Parks System), only to learn that this system was detrimental to the people who were murdered and displaced to create it (Indigenous peoples). And now that you have this understanding, it is your responsibility to find ways to mitigate the harmful effects of the system you were so proud to create. Looking back, it would have taken less time and money to collaborate with Indigenous people from the beginning rather than creating a system that didn't include them….unless cruelty was the point.
Continue to do this work. Continue to pay the people who are leading you through your efforts. Continue to make these changes. Don't be lured into exalting DEI work before you eventually vilify it. It's the only way we will truly see change.
For more information on board governance and organizational diversity, follow along on Twitter or Instagram. Nikki McCord is the founder of McCord Consulting Group, the only choice for organizations looking to energize, innovate, and diversify their boards and organizations.