We're Not Done Yet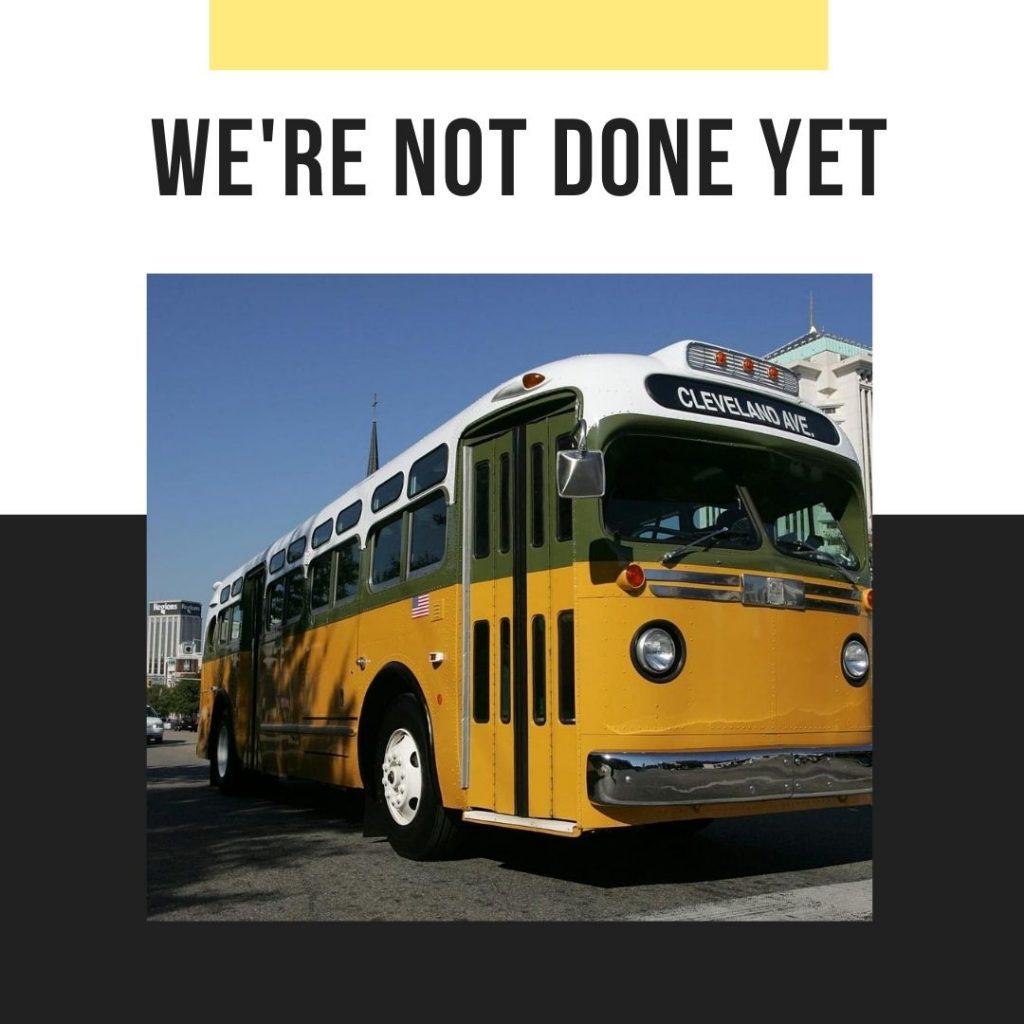 The Montgomery Bus Boycott lasted 381 days. Black people of Montgomery, Alabama boycotted the public bus system's segregated seating system, forcing Black people to ride at the back of the bus. For 381 days, Black people, who constituted 75% of Montgomery's bus ridership, walked and instituted ride-share techniques (Uber's concept isn't anything new to Black folks) to get to jobs, errands, and church. Ahmaud Arbery, Breonna Taylor, and George Floyd have been dead for 161 days, 142 days, and 69 days respectively. As of this date, Breonna Taylor's killers have not been arrested. We're a long way from 381 days and there's still work to do.
It's been roughly 60 days since most businesses posted a response to racism on social media, informing their employees and customers they were open to listening. After 60 days of listening, what are the next steps your business plans to take? What systemic changes have been adopted to mitigate the effects of implicit bias?
After boycotting for 381 days, the U.S. Supreme Court to order Montgomery, Alabama to integrate its bus system. As a business leader, you have the authority to act much faster. It has been 161 days since the first death reignited the 2020 Black Lives Matter protests. What organizational changes are you willing to make to mitigate the effects of bias that exist within your business?
For more information on board governance and organizational diversity, follow along on Twitter or Instagram. Nikki McCord is the founder of McCord Consulting Group, the only choice for organizations looking to energize, innovate, and diversify their boards and organizations.