#MeToo – How a Grassroots Organization Started a Wildfire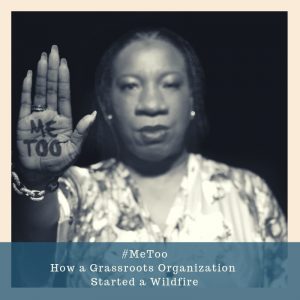 If you think the #MeToo hashtag is new, or that it was started by Hollywood actress Alyssa Milano, you'd be mistaken. The famous hashtag was first created by Tarana Burke in 2006. Ms. Burke began her hashtag activism when, while speaking to a young girl who survived sexual assault and was at a loss for words, she empathized, stating," "You're not alone. This happened to me too." #MeToo is a rallying cry around the world and a movement supported by a nonprofit organization, Girls for Gender Equity (GGE). Through GGE, #MeToo has the ability to connect survivors to resources, offer community organizing resources, pursue a 'me too' policy platform, and gather sexual violence researchers and research.
A hashtag campaign can be a great way to get out an organization's message and galvanize support. However, it is important for an organization to do its due diligence to investigate whether or not a hashtag is currently or has been used in the past. And, if the hashtag already exists, it is important to give credit to the originator of the hashtag, as you would cite a source in an academic paper. After news organizations credited the #MeToo hashtag to Ms. Milano, many women were quick to correct the misstep and give Tarana Burke her proper due. Ms. Burke graced the cover of Time Magazine, walked the Golden Globes red carpet as the guest of Michelle Williams, and has produced a powerful TED Talk about the #MeToo movement. When proper credit is given, activists can honor the path that has already been laid while also adding their own influence to a project.
For more information on board governance and board diversity, follow along on Twitter or Instagram. Nikki McCord is the founder of McCord Consulting Group, the only choice for organizations looking to energize, innovate, and diversify their Board of Directors.