Now that I've Experienced Racism, I Believe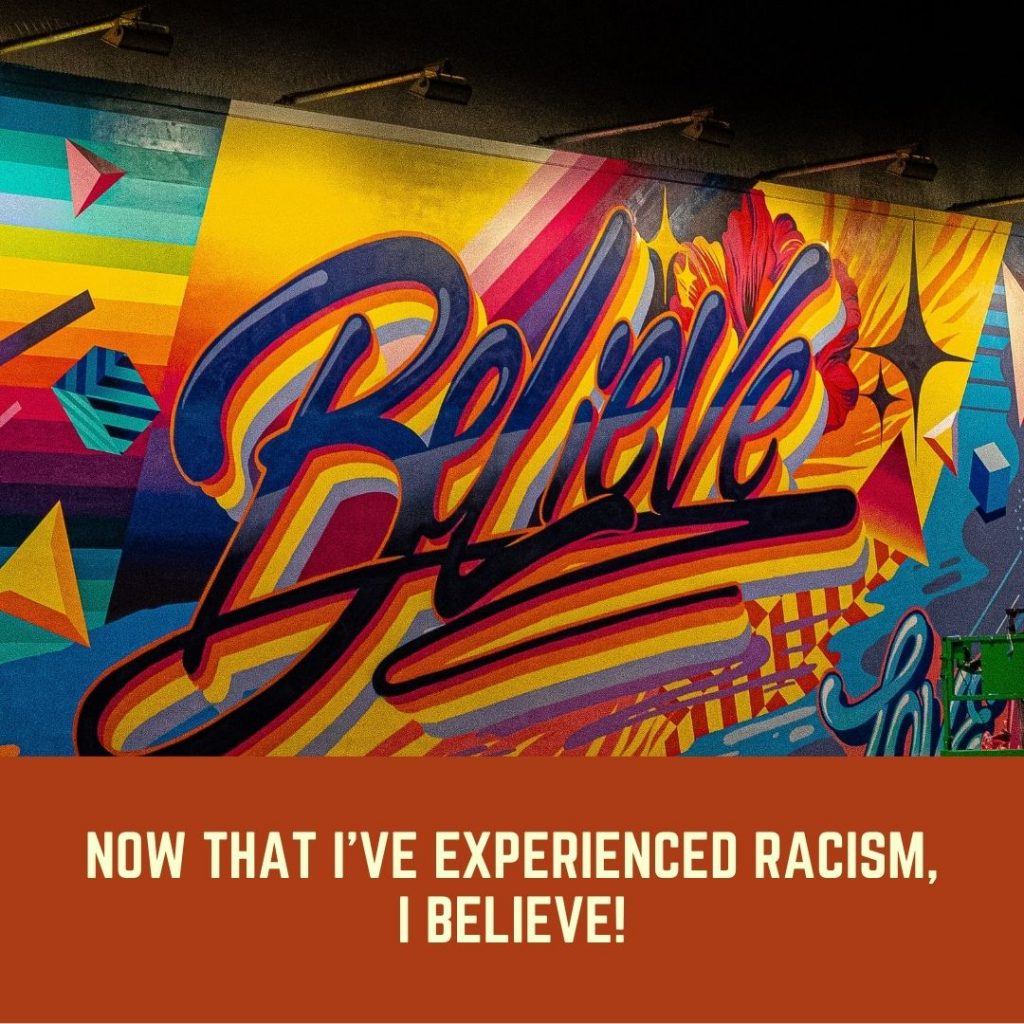 The President of the United States contracted COVID-19 last month. After previously calling it a hoax, he now says the virus is real and people should wear masks. He was skeptical about the existence of the virus despite the smartest scientists saying it existed, despite members of Congress contracting the virus, despite millions of Americans contracting the virus, despite over 200,000 people in America dying from the virus. COVID did not exist to the President of the United States until he himself contracted COVID.
Is it important for you to experience the effects of racism before you do the work to dismantle white supremacy? No. There are scientists who say that racism exists, your coworkers say racism exists, your family members say racism exists, you can see the millions of people who were subjected to racism in the past and who are subjected to racism presently. Even though racism may not be happening to you, you can't deny that it exists. So, we dismantle white supremacy by changing the laws, policies, and procedures that enforce white supremacy on our Boards and in our workplaces. You don't have to be infected with COVID before you wear a mask. You don't have to experience a loved one's death from COVID before practicing social distancing. We engage in behavior that benefits the good of everyone in our society not because we personally do not want to be negatively impacted, but because it's the right thing to do.

For more information on board governance and organizational diversity, follow along on Twitter or Instagram. Nikki McCord is the founder of McCord Consulting Group, the only choice for organizations looking to energize, innovate, and diversify their boards and organizations.