Podcast Interview: The Work Seminar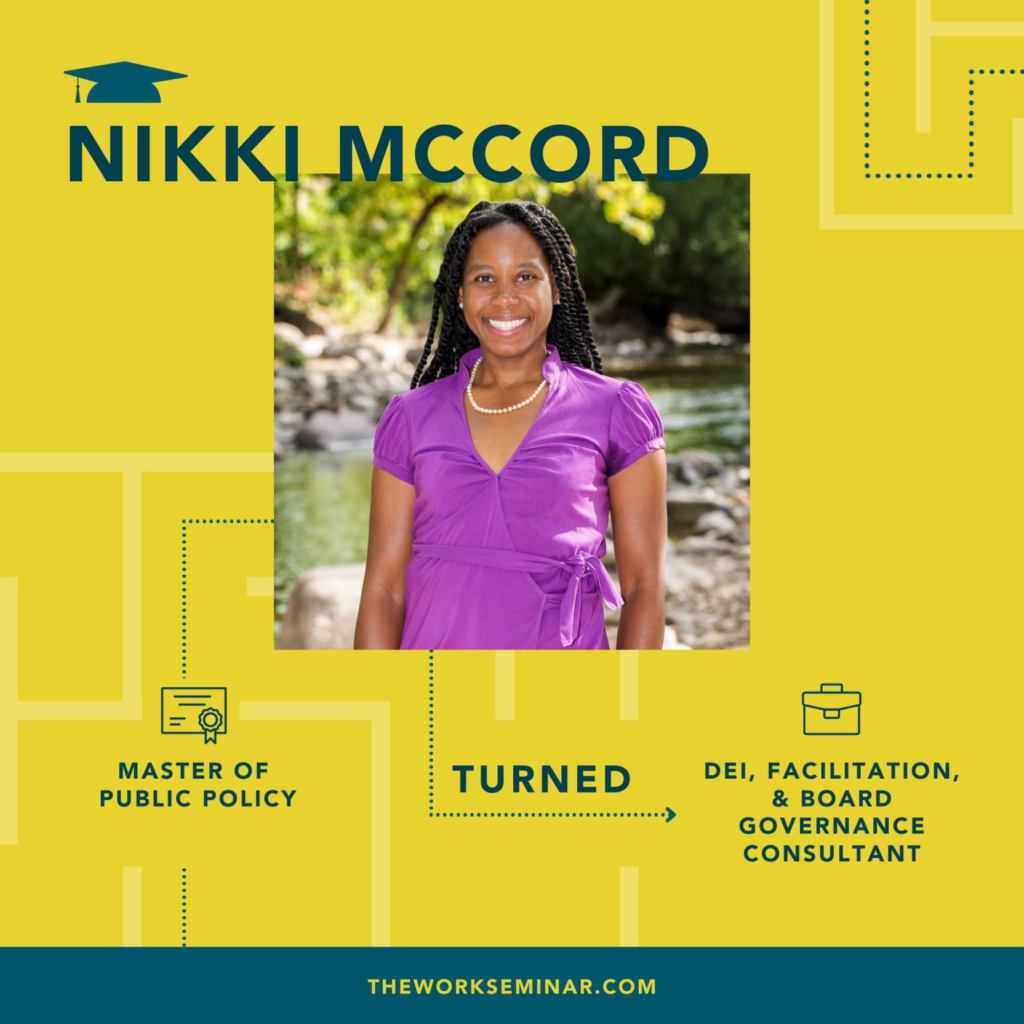 I was honored to be asked to be interviewed for the inaugural season of The Work Seminar. In this podcast, host Jesse Butts talks to individuals who are using their advanced degrees in careers outside of their degree focus. Growing up, I thought the way to gain success was to be either a doctor or a lawyer. I want people – especially young people – to know that, after you define what success means to you, there are a variety of ways to achieve it. I hope you enjoy the conversation.

For more information on board governance and organizational diversity, follow along on Twitter or Instagram. Nikki McCord is the founder of McCord Consulting Group, the only choice for organizations looking to energize, innovate, and diversify their boards and organizations.