Teach Me Black History, But Don't Make Me Squirm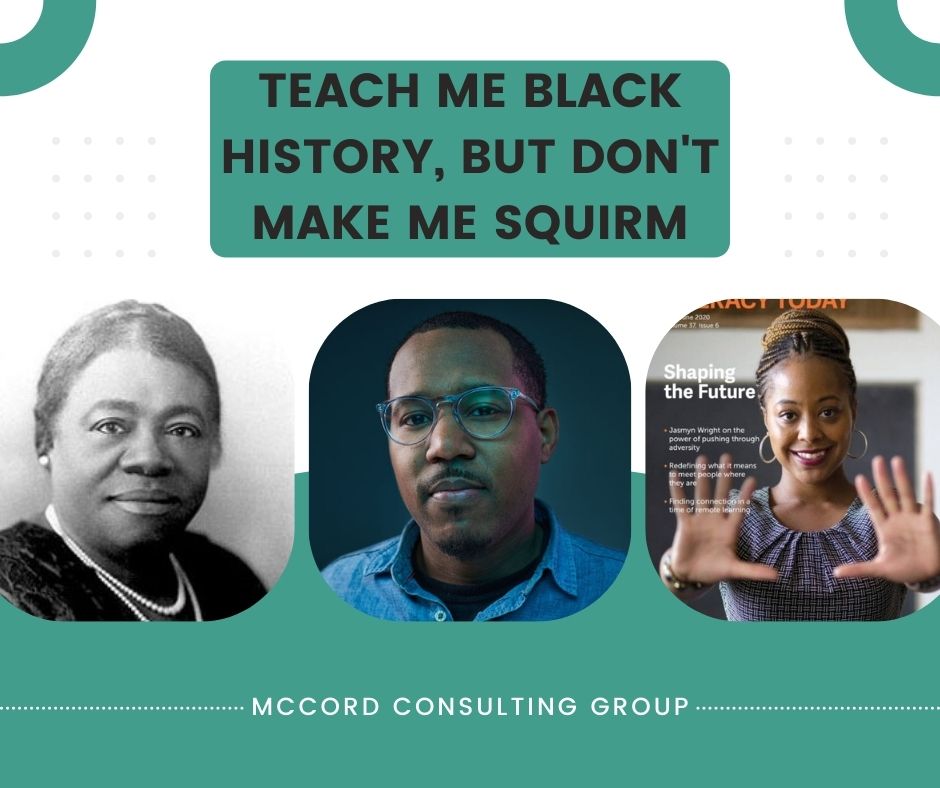 As I think about Black History Month 2022, I am reminded of my September 2020 newsletter. In that piece written just four months after the start of the George Floyd protests, I asked the question "Is the Window Closing on DEI Interest?" 17 months after that newsletter was published, I can clearly identify ways in which that window is closing. From the backlash against the 1619 Project, to states banning books that teach 'divisive concepts, to the State of Florida banning Florida lawyers from receiving continuing legal education credit for programs that require diversity among panelists, not only is the window closing, but it is in the process of being boarded up and nailed shut!
What does a celebration of Black History Month look like when the public's interest in diversity, equity, and inclusion is waning? I think the celebration looks no different in 2022 than it did in 1989, the year the Central Park 5 were wrongly convicted, or in 1991, the year we watched Rodney King being beaten by the LAPD on the nightly news, or in 2013, the year Trayvon Martin's killer walked free. Which is to say, this current rebuttal of the acknowledgment of Black achievement within a system that was purposefully designed to squash that achievement does not dampen the celebration.
So, while others are weeping and gnashing their teeth because they are fearful their children will recognize in their history books the faces of their grandparents spitting on Black children integrating public schools, I am using Black History Month 2022 to celebrate Black educators. These educators used their position to inspire the next generation of leaders, keeping the window open on DEI interests and all that it entails.
For more information on board governance and organizational diversity, follow along on Twitter or Instagram. Nikki McCord is the founder of McCord Consulting Group, the only choice for organizations looking to energize, innovate, and diversify their boards and organizations.