Retreat to Move Forward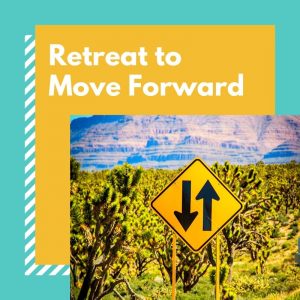 Many organizations use the month of January to welcome new board directors and look towards the year ahead. In that forward looking, the organization should also start planning for its annual retreat. The annual retreat usually takes place at the beginning of the third quarter and provides the board an opportunity to benchmark the success of the organization and look ahead to ways to achieve long term goals. The retreat normally takes place over several hours and is in a relaxed setting where board directors can be creative and get to know each other on a personal level. Select a retreat facilitator with the following characteristics:
Group Rapport
Your facilitator should spend time getting to know group participants before the retreat begins. Establishing group rapport allows the facilitator to recognize those in the group who will have no problem expressing themselves as well as those who will need extra attention so they will not feel left out. 
Situational Awareness
No matter how much a facilitator prepares, there will always be times in which a participant will ask a difficult question or otherwise derail the group from their intended path. A skilled facilitator has the ability to guide the focus back to the task at hand in a way that doesn't alienate any participant. 
The Ability to Have Fun
A good retreat facilitator blends the roles of a camp counselor, a therapist, and visionary. With fun, out of the box activities, your facilitator should be able to address difficult issues faced by the group while also encouraging solutions that are realistic and appropriate. By the end of the retreat, participants should feel like sticky topics have been addressed and each attendee has a clear understanding of how to move the organization forward. 
McCord Consulting Group is available to facilitate your board of director's annual retreat in a way that provides a fun and productive environment to move the organization forward.
For more information on board governance and board diversity, follow along on Twitter or Instagram. Nikki McCord is the founder of McCord Consulting Group, the only choice for organizations looking to energize, innovate, and diversify their Board of Directors.